premiere
Part I - Lost
Concept, choreography: Yana Reutova (UA/CZ)
Dancers: Veronika Horiacha/Diana Khruhsch, Olena Korotkova, Anastasiia Pavlovska, Yana Reutova, Valeria Tsvirkunova (UA/CZ)
Music: Balaklava Blues (CA/UA), Tomáš Kerle (CZ)
Poetry: Anton Ovchinnikov /UA)
Recitation: Olesa Usata (UA)
Producer: Tanec Praha / PONEC - dance venue
Length: 20 min
Premiere: 20. 1. 2023 PONEC - dance venue,  pre-premiere: 25. 11. 2022 PONEC, new version: 21. 7. 2023 Cortona, Kilowatt festival (IT)
Part II – Invisible Traces (Open Air)
Concept: Yana Reutova (UA/CZ)
Choreography: Yana Reutova (UA) with performers: Jitka Čechová, Kateřina Jabůrková, Lukas Bliss Blaha (CZ)
Interpretation: Jitka Čechová, Kateřina Jabůrková / Žaneta Musilová, Lukas Bliss Blaha / David Králík (CZ)
Music: Tomáš Kerle (CZ)
Set-design/object: Lucie Podroužková & Štěpán Rubáš (CZ)
Length: 20 min
Premiere: 27. 5. 2023 Žižkovské mezidvorky / Krenovka
Part III - Endless Talks:
Choreography, concept, dance: Yana Reutova (UA/CZ) and Souleymane Ladji Kone (BF)
Music: Tomáš Kerle (CZ)
Set design: Soly Volna (CZ)
Length: 20 min
Premiere: 21. 7. 2023 Cortona, Kilowatt festival (IT), pre-premiere: 18. 7. 2023 PONEC - dance venue
Together Alone triptych:
Light design & technical support: Dominik Šimurda 
Collaboration on the lighting concept and technical supervision: Katarína Morávek-Ďuricová
Mentoring: Maja Hriešik (SK)
Production: Tanec Praha / PONEC – dance venue
Supported by: Czech Ministry of Culture, City of Prague,  State Fund for Culture, EFFEA
Thanks to: Art Center Krenovka, SUDOP Real, Aerowaves and Yvona Kreuzmannová & the whole Tanec Praha team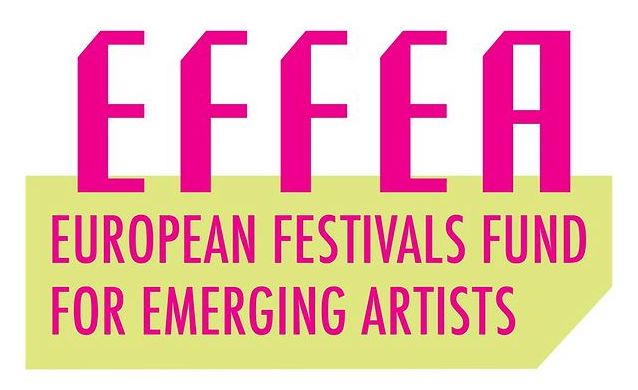 How to cope with the heavy feeling of loneliness? How to explain it? And why is it sometimes strongest when we are surrounded by people?
Even  when we are together, in the end we are each on our own in life.
Sometimes it's the easier way. Being together requires openness to ideas and opinions, a willingness to listen and make compromises.
What will unexpected meetings and crossing fates bring? And does physical closeness mean emotional closeness?
Part I. - Lost 
Their stories are different, but they have one thing in common: they all fled from an occupied country and are confronted daily with the trauma, uncertainty and fear that comes with being a refugee in a foreign land. They are kept above water by their creativity, the ability to create and the opportunity to find a new community - an artistic family.
Five Ukrainian dancers, torn from their homes, are here and now. Each for herself and yet together.
The first part of the triptych presents the work of more Ukrainian artists. It is inspired by Anton Ovchinnikov's verses written during the war in Kyiv and the music of the Canadian-based Ukrainian radical anti-Putin band Balaklava Blues. Tomáš Kerle took care of fine-tuning the sound atmosphere.
Part II. - Invisible Traces
Fingerprints, a tangle of inconspicuous lines, hiding our uniqueness and genetic heritage. Invisible traces, unconsciously left in our surroundings, on things and people. We are covered by them too. Others have left them on us, on the surface, but also inside, as fleeting evidence of an experienced closeness. We create these invisible connections every day; we are the bearers of them, either unwittingly or by our own will.
Czech performers Jitka Čechová, Katy Jabůrková and Lukas Bliss Blaha participated in the creation of the trio, inspired by the shape of the "barre" object by graduates of the Academy of Fine Arts, which can evoke, for example, a fingerprint.
Part III. - Endless Talks
Are our lives guided by fate, chance or the sum total of conscious decisions we make? And how will our paths change if we have the opportunity to walk them not alone, but hand in hand with someone else? 
Movement research for the third part of the triptych began with Ladji Kon from Burkina Faso in November 2022. From a casual meeting and long conversations about cultural values, traditions and perceptions of dance in countries as different as Ukraine and Burkina Faso, a unique duet was created. During the residency in Prague, the creative international team was completed by the Czech musician Tomáš Kerle, whose music became the connecting element of the entire triptych.