20. 11. 2021
11:00 – 19:30 
We ask all participants to be considerate of other visitors and to comply with current government regulations against the spread of COVID-19. Visitors must prove by electronic or written confirmation that one of the three conditions of O-N-T (Vaccination - Past disease - Test) has been met. Detailed information can be found here. 
It is necessary to register for all three events.
The light & sound installation is without registration.
The price of admission is voluntary.
We will be happy to welcome you at the bar of the PONEC Theatre throughout the Theatre Night event.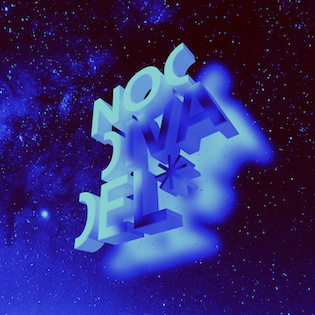 Celebrate the biggest theatrical holiday in Europe on Saturday on 20 November in PONEC!
Inhale – exhale. The present day longs for life, living culture and new approaches. PONEC – the dance venue responds to this challenge in its Theatre Night program, which this year is guided by the theme of Fresh Air!
16:00-17:00 | PONEC - dance venue / stage
Eli & kol. & coll. / Mirka Eliášová: Boxing Up - workshop
Playful and inquisitive builders from 4 to 100+ years of age will head to a fantasy world built from boxes at the Boxing Up workshop with Mirka Eliášová, in which an at first glance fairly ordinary object turns into something unusual.
---
PROGRAM / THEATRE NIGHT / 20. 11. / PONEC - dance venue
11:00 - 12:30 and 15:30-17:00 | start U Božích bojovníků, finish in PONEC - dance venue
Commented walk In the Footsteps of Tanec Praha with Open House Prague guide Michal Šedivý
There is probably no need to convince anyone that Žižkov is a peculiar district. But did you know that there is also a Lower Žižkov? Discover it on a walk focused mainly on the period from the second half of the 19th century – when the suburban village became one of the largest independent Czech cities – to the middle of the 20th century, when construction development was practically completed here. On the walk you will listen not only to the stories of František Josef, but also tales from local pubs and the area of forensics. The Lower Žižkov district comes to life during the year under the guidance of the Tanec Praha organization. During the walk you will see three buildings that are closely connected with Tanec Praha and play a key role in the history of the district: PONEC – the dance venue, Krenovka and the municipal spa Žižkov, which will be transformed into a House of Dance in the future. In addition, you will see the old (and even older) Žižkov Town Hall, the two buildings that housed the Žižkov District Court, and the house with the Catholic Chapel of the Virgin Mary or the Evangelical Bethlehem Chapel of Žižkov.
16:00-17:00 | PONEC - dance venue / stage
Eli & kol. & coll. / Mirka Eliášová: Boxing Up - workshop
Workshop for playful builders from 4 to 100+ years of age 
Through movement, dance, live music and rhythm we will explore what all the things are that boxes can represent. And what if there are more of them or if someone lives in them? How can we make them our own? Rearrange them, send them, jump over them or go around them? What if we try to build something, knock it down and build again? 
Boxing Up invites to a world of fantasy, in which even seemingly ordinary things turn into something unusual. Just open your eyes, turn on your imagination, get moving and play.
The workshop is based on the Boxig Up performance which we will present on December 5th, 2021
17:00-19:30 | PONEC - dance venue / arcade 
Věra Ondrašíková & coll.: Witness – music-light installation 
The arcade of the PONEC Theatre will resound with music and the lights of an impressive installation from the new performance of Witness by choreographer Věra Ondrašíková, which kicked off this year's theatre season.
At 17:00 and 17:45 there will be a short tasting of the work, which you will be able to experience in a non-traditional space outside the stage.
Performers: Jaro Ondruš, David Králík
Sound: Filip Míšek (Khoiba)
We will bring back Witness for another performance next spring on 29 March 2022. 
WITHHOUT REGISTRATION
18:00-19:30 | PONEC - dance venue / stage
Contemporary class with Věrka Ondrašíková
Come dance, try out contemporary dance and meet choreographer Věra Ondrašíková at a contemporary dance lesson, in which you will use the dynamics of your body and awaken a source of inexhaustible energy. The lesson is intended for all lovers of dance and also for everyone without dance experience, but ready to try something new.
Regular contemporary dance lessons for the general public under the guidance of various artists of the PONEC Theatre are held every Wednesday from October to May at 19:00-20:30.