Tips for pedestrians
You can now take advantage of the great Žižkov Highline – a shortcut to the theatre from the bike path that connects Žižkov and Vítkov. Thanks to the Landscape Festival, we are finally connected! Don't be put off by the neglected section above the steps; we believe that in time together we can make it better.
If you are coming from Florence, we recommend crossing the road and walking along the left side in the direction of the theatre. You can then cross safety at the traffic light instead of making a mad dash across a dangerous intersection.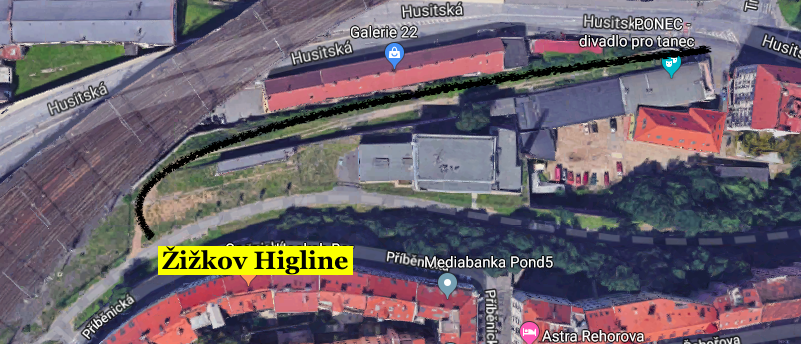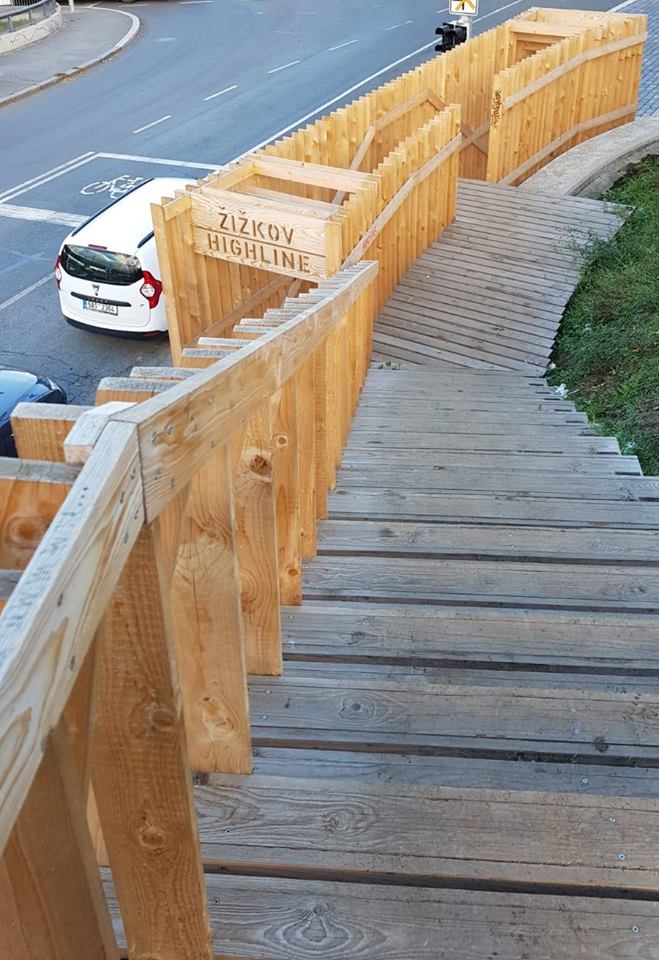 Public transport connections
bus
U Památníku stop / lines: 133, 175, 207
Pernerova stop (on request) – 133, 135, 175, 207
tram
Florenc stop / lines: 3, 8, 24, 92
Hlavní nádraží stop / lines: 5, 9, 15, 26, 95, 98
metro
Florenc station / lines B, C (then on foot or by bus)
Hlavní nádraží station / line C (then on foot)
Cyclists are welcome!
We have bike racks in front of the theatre – so there's plenty of parking!
By car
There is a paid parking lot near the theatre:
PARKING FLORENC – DOLNÍ NÁDRAŽÍ
(car CZK 40 / hour.)