Director
Martin Talaga
Choreography
Martin Talaga 
Scenography
Vojtěch Hanyš
Performers
Petr Šmíd (CZ), Martin Talaga (SK/CZ), Helena Araújo (Brazílie), Karel Vladyka (CZ)
Light design
Karel Šimek
Producer
Playboyz
Co-producer
Tanec Praha z.ú.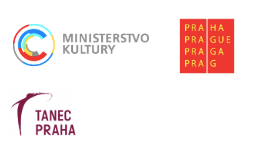 PERFORMANCE COINTAINS NUDITY.
Dear Spectators, we had to stop tickets sale till the end of April due to the COVID-19. We will inform you about new dates as soon as possible. Thank your for your patience and understanding! 
*
"Human life revolves around sexuality. This has not changed and will not change."                                                                               
Sigmund Freud
Sexuality is the central human aspect throughout a person's life.
We have had three sexual revolutions. The first sexual revolution occurred in Europe during the first millennium AD and is associated with the spread of Christianity. It established a unified cultural formula for European sexual behaviour. It markedly changed, above all, the ancient manners and influenced the whole form of marital love.
Today, however, there is a revolution taking place in the family, transformation of intimacy, pluralization of families, extension of reproductive rights (the right not to have a child and artificial insemination), the coming out of homosexuality, recognition of sexual diversity. Looking at the current contradictions of sexuality from a psychological perspective, shifts in the meaning of masculinity and femininity, new subjectivity, tensions between generations, etc. can be considered as the most dramatic challenges for individuals.
Read a short interview with Martin Talaga:
1. What was the impulse to create your new project?
MT: The theme of weddings has attracted me for a long time. In general, I have always been fascinated by ritual and its meaning in human life, and a wedding is one of the most complex and important rituals, as it is directly linked to the preservation of the species and life. It contains many references to customs and practices that far precede Christianity. And it was very appealing to me because the "pagan" period understood love, flesh and sexuality quite differently. In my opinion, at this time the body and sexuality were not perceived as "narrowly" as after centuries of Christianity and its influence. I was fascinated by how this ritual has changed and evolved over time and how important it is for people today; mainly because nowadays everyone should define their ideal relationship in their own way and not as society dictates.
2. What does sex mean to you in life and how is it reflected in the work?
MT: Sexuality is a very important part of my life and, according to Freud, is one of the basic individual drives in the life of every individual. A person is born as a sexual creature and sexuality accompanies them throughout their life. It influences their personality and interpersonal relationships, which in turn influence them. Unfortunately, in our society, topics like the body, sex and sexuality are still taboo and very little is said about them. As such they are often perceived negatively, or at least as something that we should not talk about in public or should be ashamed of. Recently in my work I have been focusing on these topics in an effort to open discussions about them.
3. What can audiences look forward to?
MT: Audiences can look forward to a "colourful" performance full of freedom and love. :)