Performance Higher – credits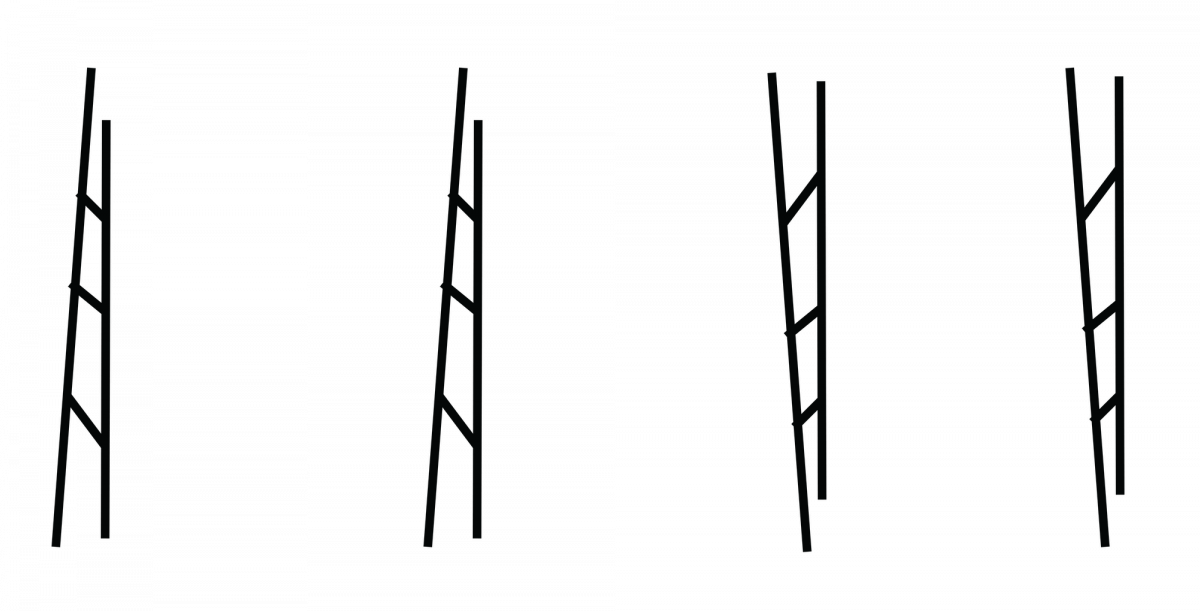 Authors and Performers
Florent Golfier, Lukáš Karásek
Dramaturgical cooperation
Marek Menšík
Set design
Marie Gourdain
Light design
Zuzana Režná
Music
Matouš Hejl
Technical cooperation
Šimon Janíček, Jakub Ryvola
Acrobatic Collaboration
Stephanie N'Duhirahe
Production
tYhle
Special thanks to
Pierre Nadaud
Thanks to
Eliška Brtnická, Prokop Vondruška, Dominique Rebaud, Petra Kateřina Bučková
BRING DANCE HOME
Take a trip through the story of creation of a performance called Higher! We prepared for you a short text enriched by videos from the archive of movement collective tYhle and a special video, which they created for their dear spectators. 
*The story How we stepped Higher is a part of Family Friendly program. 
If you want to support performers from tYhle collective, you can donate them on their DARUJME or buy a "ticket" via GoOut below.
We appreciate your support, thank you!
How we stepped Higher
Welcome to the PONEC ONLINE section, which offers at least a modest alternative to what you would like to see live in our theatre, every Thursday and Sunday – Bring Dance Home!
Today we are trying out a new format, a small experiment with two performers from the tYhle group, Lukáš Karásek and Florent Golfier, who invite us to look into their "creative kitchen".
Let's start with what's happening in PONEC here and now. Since March 13, we have not played for the public. But that doesn't mean we're idle – people are rehearsing new productions here, and those who are preparing a new format for the performance of Higher in the Family Friendly program line have headed to PONEC to look for their audience:
If you want to see the movie in full screen mode, please click on the icon in the right corner at the bottom ("vimeo").
 
Can't come to us? We'll come to you! You are invited to an excursion that begins several years back. Awaiting us is a small story about the production, which was created during residencies in France and the Czech Republic, went through the phases of searching, design and production of props, experimenting in front of a few viewers – work in progress, premieres, reprises, adaptation for child audiences…
Where did it all begin? 
The inspiration for the above performance was, among others, drawings created by Vladimír Kokolia. Fine art gives a lot of space to our imagination; Lukáš and Florent have it in spades…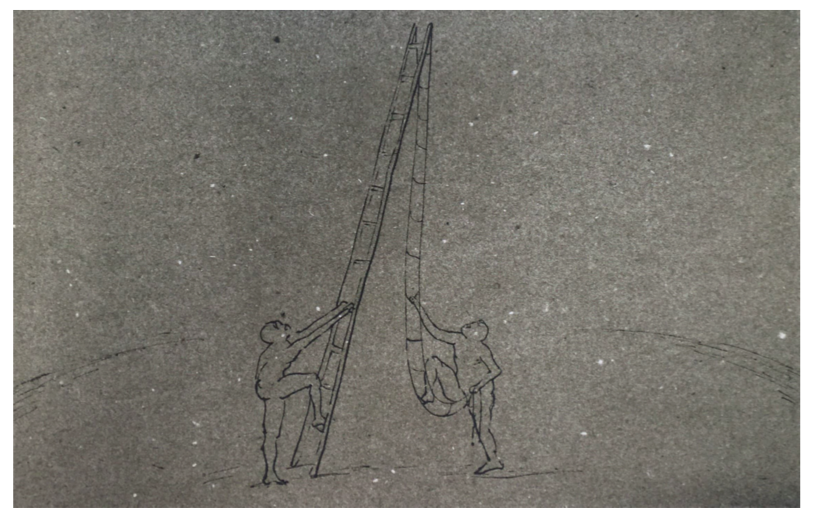 Author: Vladimír Kokolia, Kresby
The first rehearsal was challenging. Making a ladder with which anything can be tested, and how to improvise with it, can even be fun. But finding the right balance means endless trial and error…
After weeks of rehearsal, the first audience will attend a work in progress, this time at a creative residency in France.
Everything is leading to the premiere at the Alfred ve dvoře Theatre, stage design, lighting and audience expectations…
The nervousness is behind us, a period of reprise performances ensues. With each new performance the production matures, it is never identical. We lure in viewers with a short teaser:
Tanec Praha has come up with an idea – try to play an excerpt from the production for children, right in school – it's a challenge to keep the attention of the youngest audiences; a big pause doesn't give so much space, you have to be constantly on guard…
PONEC – the dance venue has taken up another challenge: we will try to adapt the whole work for a child audience or families with children. The "Family Friendly" version was released in February. It was the first attempt – the adaptation work continues. Trying out the work in a larger space was great, even the demolition after the show wasn't easy…
The second performance was planned for April. We thought about interaction, we tried new things, and we'll tell you about them in the last bonus video.
Of course, you can enjoy them in full resolution only once the theatre reopens! We look forward to seeing you!
Videos: tYhle archive
Text: Yvona Kreuzmannová