PONEC – dance venue, opened its doors to audiences for the first time as a new
type of arts space following a major reconstruction in 2001. Its name pays tribute to
František Ponec, who from 1910 operated one of the first cinemas in Prague in this
building, the famous Royal Bioskop. This new stage, devoted primarily to contemporary
dance, filled in one of the blank spots on the capital city's theatrical map.
Rudolf Stabenow erects this building as a machine works.
Rolling of sheet metal, production of wires, rods, pipes, bolts, nuts, eaves and brass knees for stoves.
František Ponec opens a cinema called the Royal Bioskop.
The Žižkov municipality operates a cinema here called the Žižkov Municipal Bio.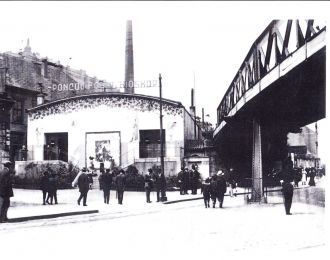 Bio Ponec (return to the original name in honour of František Ponec).
Warehouse for the Film Company of the City of Prague.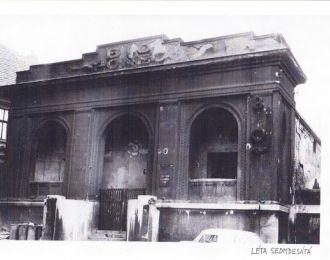 The City District of Prague 3 organizes a tender for the cultural use of the Ponec building, which is won by Tanec Praha / PONEC – dance venue.
Reconstruction of the building by the non-profit NGO Tanec Praha – creation of a theatre for dance.
PONEC Theatre opens its doors – a stage for contemporary dance and movement theatre.